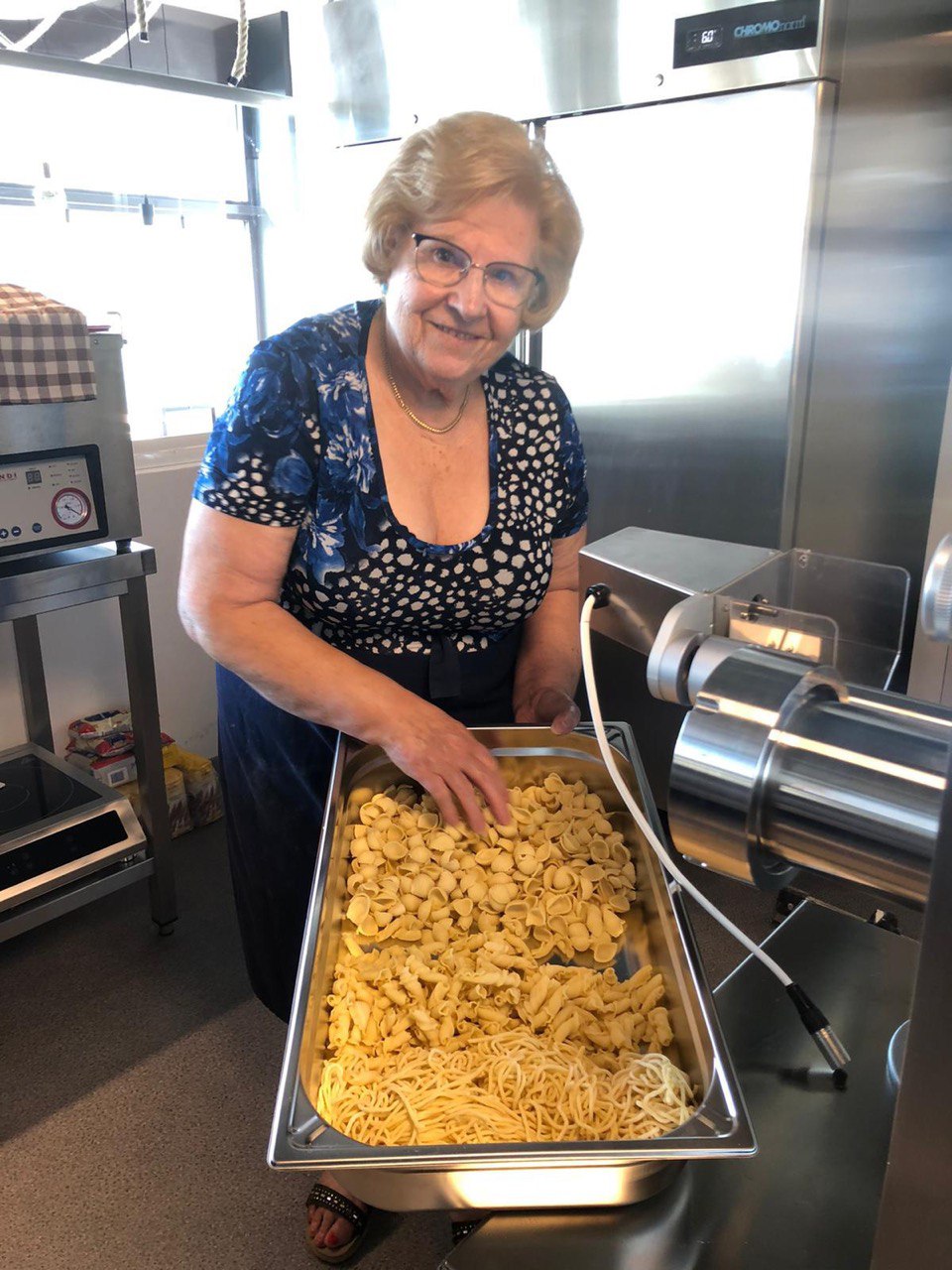 More than 50 years of love for pasta
A woman with a heart of gold, born and raised with her hands always in dough.
Her passion for flour, fresh Italian pasta, tasty sauces and pizza is born among the magical aromas and flavours of her beloved land of origin, Calabria.
For 50 years, Donna Angela has been delighting guests, friends and clients with the dishes of her childhood: real praise for the tradition of knowing how to eat well.
A recipe that, through cooking and hard work, teaches us inestimable values: TRADITION, HOSPITALITY and SHARING.